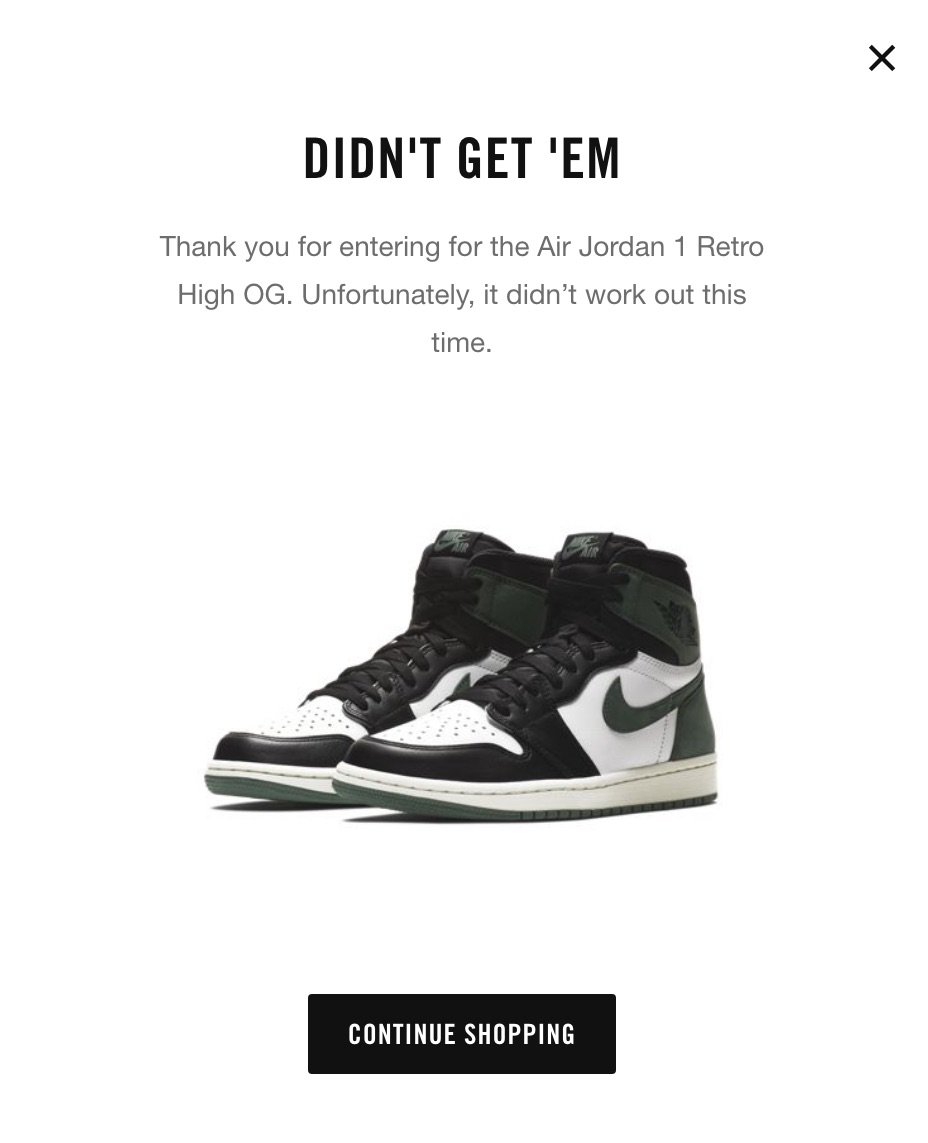 Who's in control?
The shoe industry is a great way to make good money, it's simple to say, but hard to actually do. With the rise of popularity in Jordan (specifically the Jordan 1), market value for the shoes has at least doubled in the past few years. The shoes like (but not limited to) the Jordan 1, or Nike's collaboration with Off-White have seen a significant rise in value as well, but how hard is it to get these "exclusive" products, and what makes their value so high?
Well, there are a few ways…
Wait for release on the SNKRS app or any related app.
Obtain a "lottery/raffle" ticket upon release.
Those few ways are typically how most people go about purchasing these highly desired brands, but what about the other people?
To be honest, it's not as traditional (or accessible) as most would like. For example, there have been many social media influencers (CashNasty, Harrison Nevel, QrewTV) that have criticized or sparked trends and jokes over how the shoe market is corrupt when it comes to a new shoe release. Some stores (that will go without mention) that are the top places to go for shoe release have a shady system in which people refer to as "back door sales," where friends or associates of workers or employees dish out the remaining stockpile of exclusive shoes for their own profit or status. Another way some people go about getting these shoes is by purchasing bots to overwhelm apps like SNKRs, or Foot Locker. These bots are able to make an automatic purchase for its use within seconds of release. This has caused chaos among consumers due to the fact of unfairness and how resellers only make the market more exclusive and the fact that Nike and other brands don't release enough inventory only makes the situation worse.
To give a better explanation of how corrupt the reselling business is in the shoe market, let's take a look at a few examples of some shoes that were released within the past few years…
The average shoe size for males in the US is around 10.5, the Nike StrangeLove SB Dunk Low, released on 2/8/20 retailed for $100. The reseller's price for this shoe is $1,090. Larger sizes needed for those such as myself (size 14) SELL for 2,250… and prices are only going up. With that said, let's empathize that these prices actually sell, so market prices will not go down unless Nike and other related brands correct their inventory level.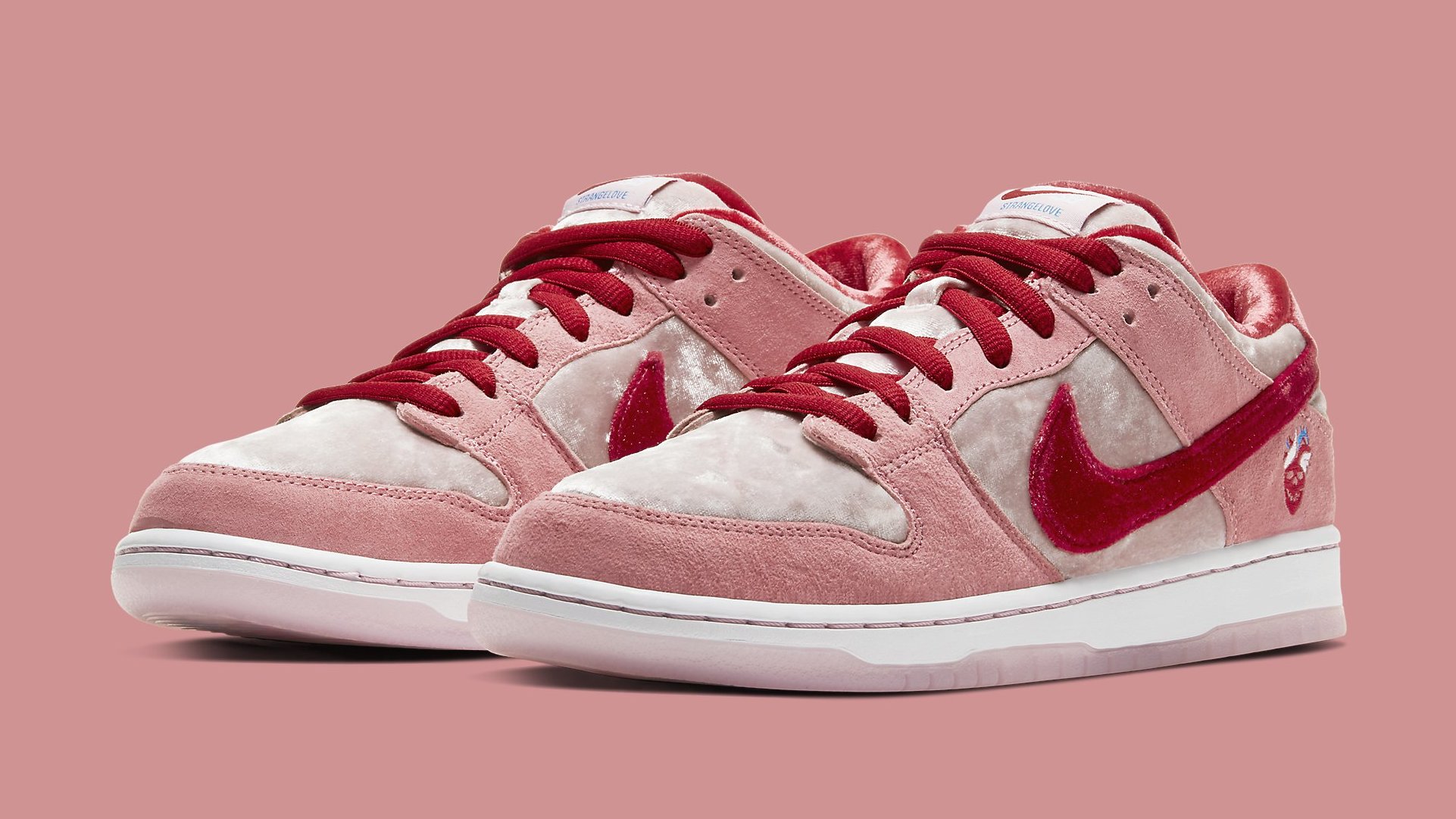 Scandals in the reselling business
It would be no surprise that resellers go about obtaining their shoes in an unorthodox way. However, when a reseller has ties with upper Nike executives? That's a whole other problem.
"Sneakerheads" have been fumed recently over the news about how Nike's now Ex-VP Ann Herbert's son has been using her power to obtain thousands of exclusive shoes to resell and grow his online presence. Joe Herbert (son), was revealed doing so when he was interviewed over purchasing $132,000 worth of shoes to make a $20,000 profit. The 19-year-old son of the Nike Ex-VP was able to make the purchase through his mother's (Ann Herbert) credit card, which inevitably revealed their relation each other.
It's hard to say whether problems like these won't turn up again, after all, we're just now finding this out, and the business has been going on for years now. It would be easy to assume that others have found their way into a fortune in a similar setting.
"There's no value more core to who we are than the trust our consumers put into us and our brand and our products," Nike CEO John Donahoe said. "And the fact of the matter is, this indecent has sparked questions in some of our customers about whether they can trust us, particularly around product launch."
https://www.complex.com/sneakers/nike-ann-hebert-son-sneaker-resale-scandal-explained/